Interactive Reading of the book
"

Celeste, Nick and the Magical Tea Party

"

…
Have you ever met a Character that is an Author?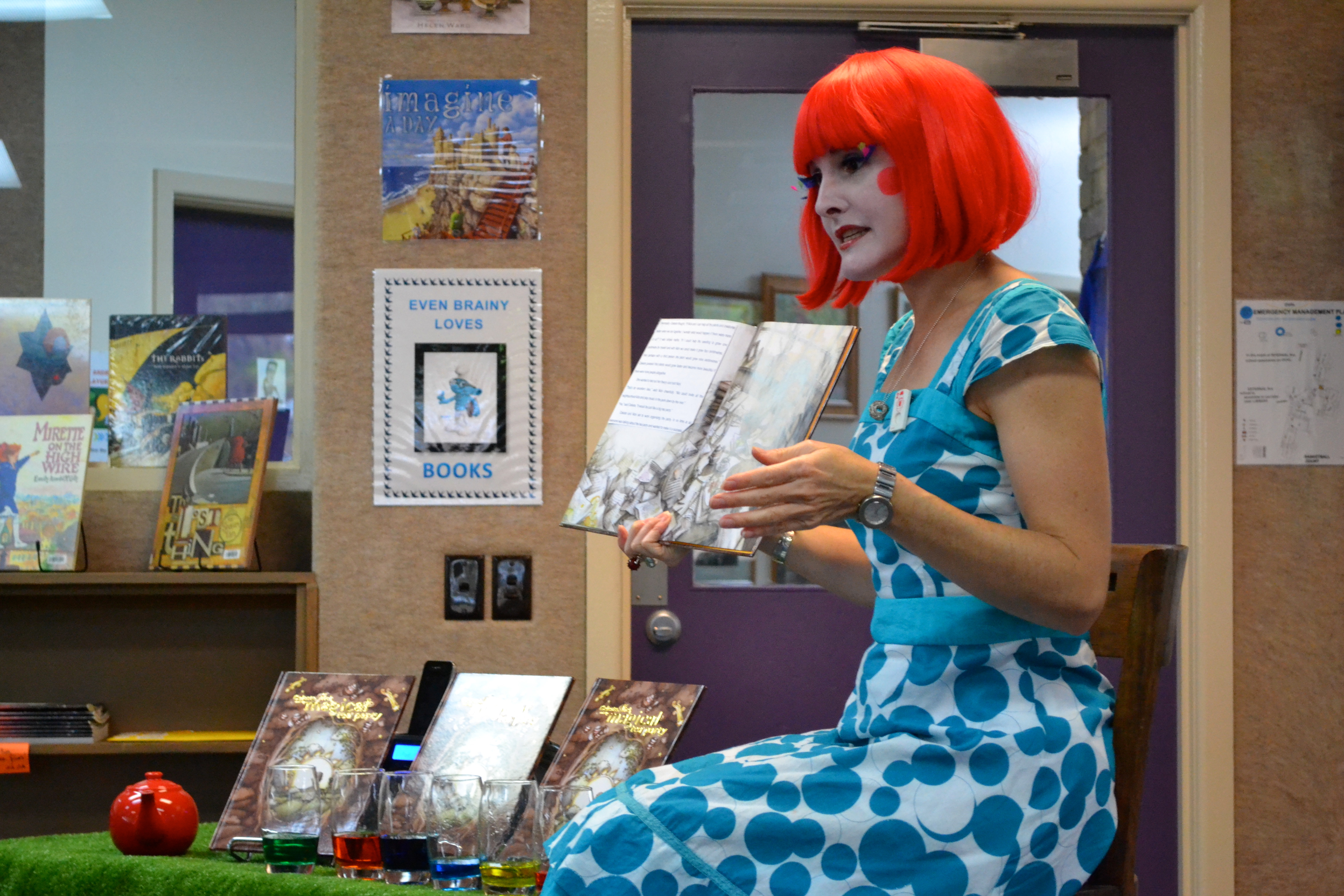 Come, join in the fun and adventure!
Miss Dinkles takes you to a magical tea party experience with Celeste and Nick. She will delight and amuse her young audience with an enchanted reading of her book. With unnaturally bright red hair and the largest blue eyelashes ever, she will sprinkle story inspired interactive activities throughout the reading. Included is a brain boosting activity, motivational tool and her famous "Magical Tea Mixing", where the primary colours become the secondary colours right before the children's eyes.
Full program outline here
Ideal for Year 1 – 4
(Prep or pre-school can also be included)